TRY HONEYWORKS! THE GREAT-TASTING PRODUCTS FOR SOOTHING COUGH AND THROAT IRRITATION! MADE WITH 100% U.S. SOURCED NATURAL,CERTIFIED-ORGANIC DARK HONEY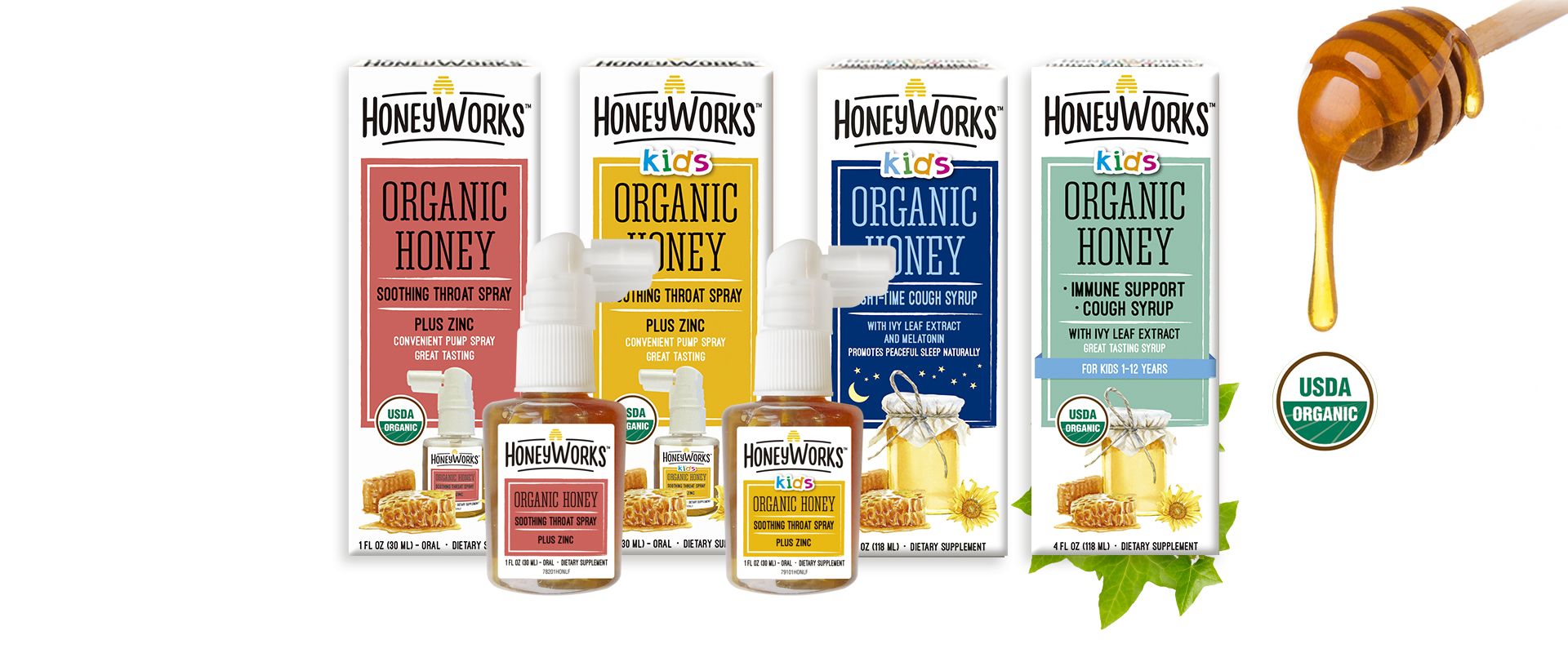 How is HoneyWorks™ different from other cough remedies?
HoneyWorks™ is the only honey-based product line sold at major drug and mass market retailers to be made with 100% U.S. sourced certified organic dark honey. HoneyWorks™ has no artificial additives, such as dyes, preservatives, artificial flavoring and artificial coloring, is GMO free, gluten- and dairy free, tree nut and peanut free and has zero trans-fat.
Honey is an antioxidant that's been used all around the world over the past 2,500 years for a variety of health reasons, including coughs and throat irritation. But did you know that the color of honey varies according to its botanical origin and the weather of the place where the plant grows? Dark honey contains even more flavor than the light version and provides more nutrients, including vitamins, minerals and antioxidants to better help soothe coughs and throat irritation naturally. HoneyWorks™ heard the buzz and developed a great-tasting, dark honey product line made with 100% U.S. sourced natural certified-organic dark honey that offers fast and effective relief — a natural alternative that is not only effective, but safe.
What are the key benefits of dark honey?
The color of honey varies according to their botanical origin and the weather of the place where the plants grow. In general, dark honey has higher mineral content (e.g. potassium, manganese, iron, sodium, etc.) than lighter ones. Also, the darker the honey color, the higher the phenolic and flavonoid contents and the antioxidant levels, which are critical in counteracting free radicals responsible for triggering the aging process and diseases, such as cancer, hypertension and high blood cholesterol and diabetes (General Medicine, 2014; Food Chem. 2007). Full-bodied honeys, such as Blackbutt, Jarrah, Manuka, Thyme, Dandelion, Leatherwood, Meadow, Heather, Chestnut, Honeydew, and Buckwheat happen to have darker color.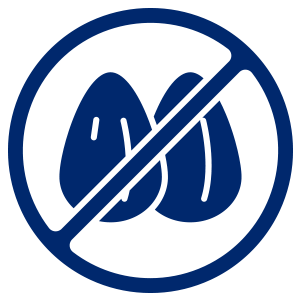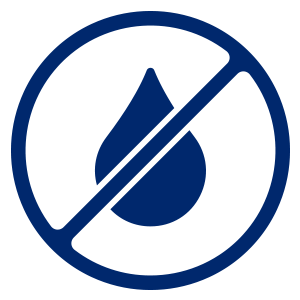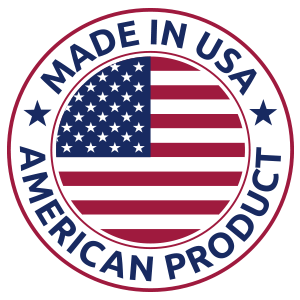 MADE IN THE U.S.A WITH DOMESTIC AND FOREIGN COMPONENTS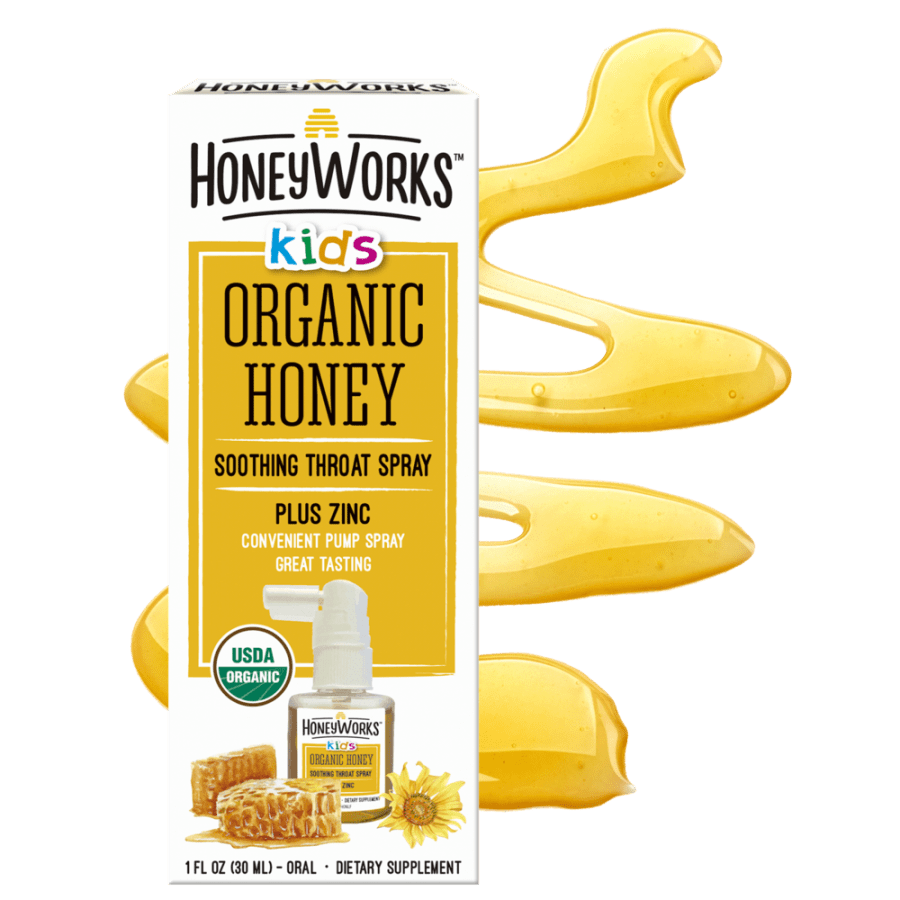 KIDS HONEYWORKS™ SOOTHING THROAT SPRAY
Helps soothe throat irritation
Safe and effective
Contains USDA certified organic honey
HoneyWorks unique spray provides portability (fits in kid's backpack, mom's purse, dad's briefcase, etc.), and convenience
100% U.S. -sourced natural, organic honey
For ages 12 months and Up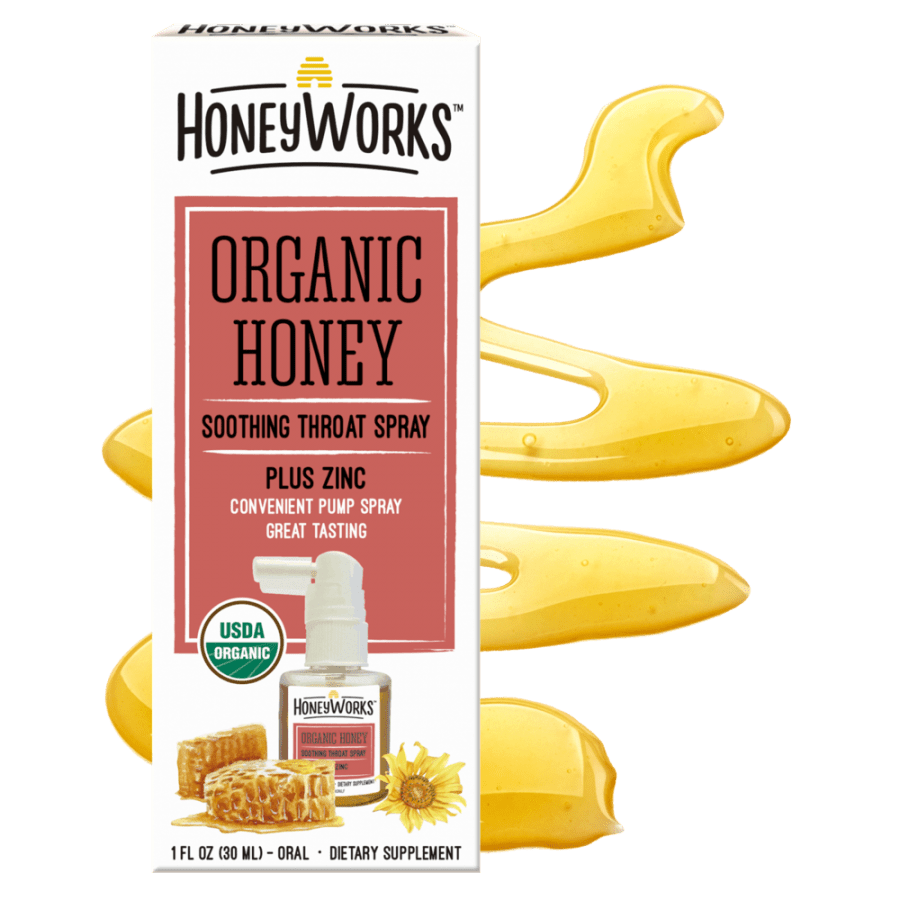 HONEYWORKS™ ORGANIC SOOTHING THROAT SPRAY – PLUS ZINC
A metered dose pump
Safe and effective for soothing sooth throat irritation and hoarseness
Honeyworks delivery system provides portability and convenience (fits in pocket, purse, briefcase, etc.) and convenience
100% U.S. -sourced natural dark organic honey
For ages 12 years and up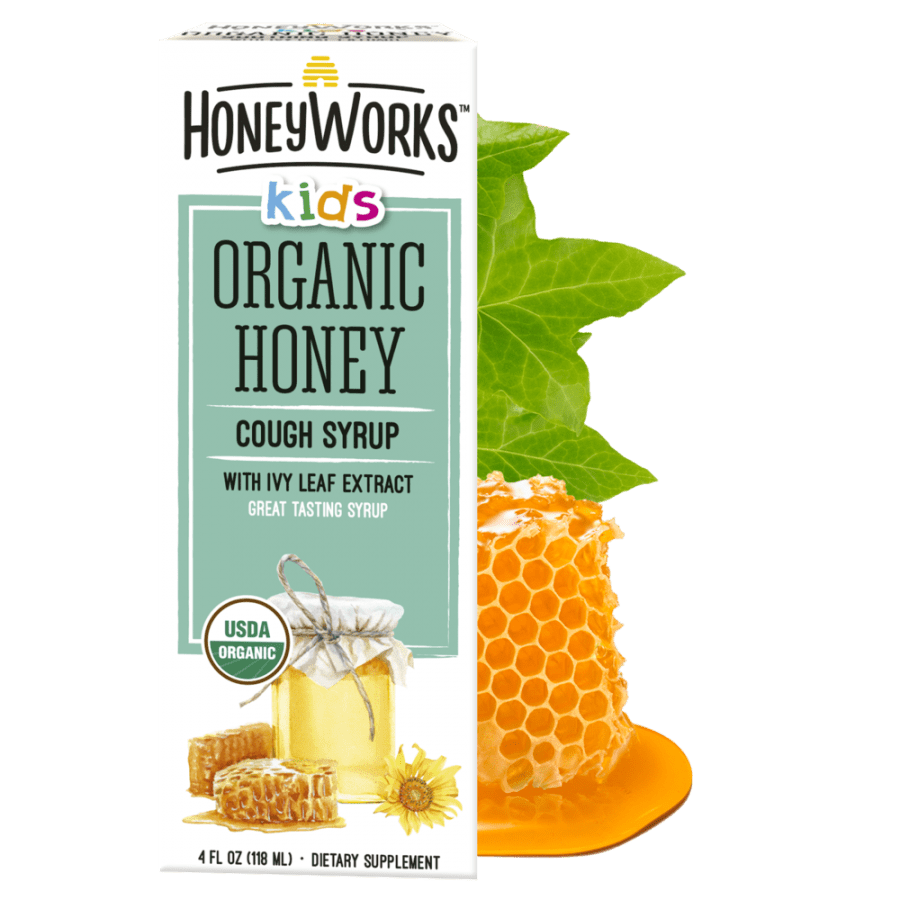 HONEYWORKS™ KIDS ORGANIC HONEY SOOTHING SYRUP
Made with 100% USDA-sourced natural organic dark honey
Contains ivy leaf extract
Provides safe, drug free relief from throat irritation and hoarseness with no harmful side effects
Drug-free, dietary supplement
Effective and safe for ages 24 months and up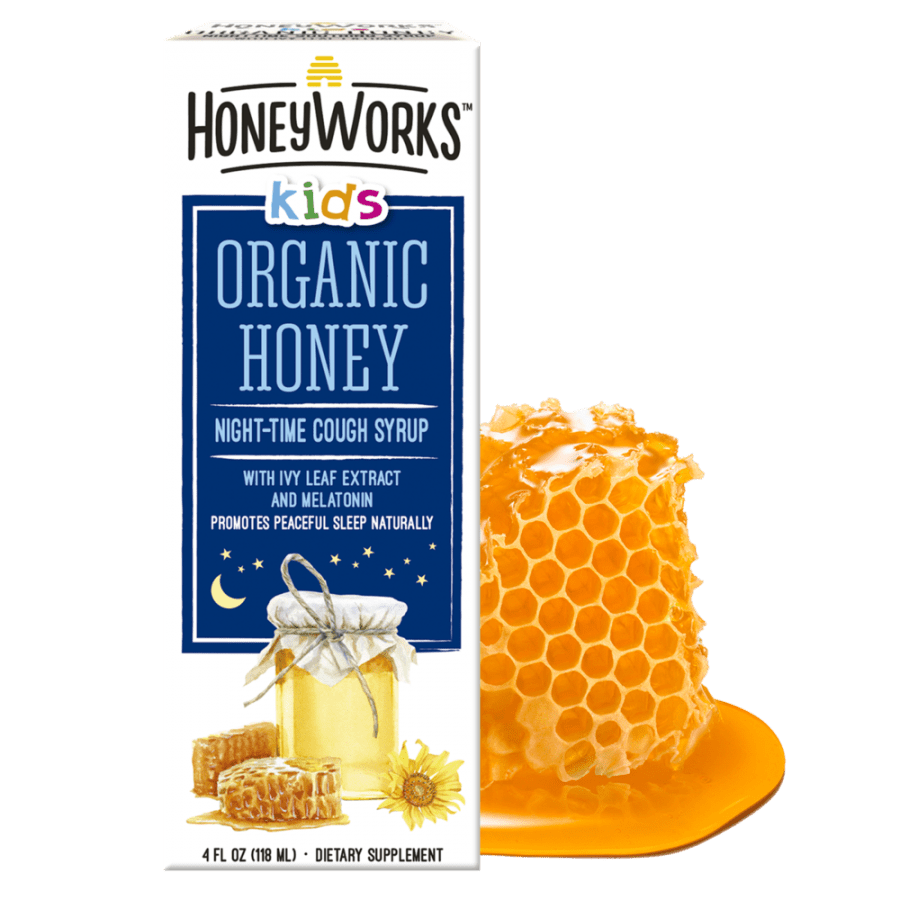 KIDS HONEYWORKS™ NIGHT TIME ORGANIC HONEY SOOTHING SYRUP
Great tasting syrup soothes coughs, hoarseness and throat irritation
Safe, drug free with no harmful side effects
Promotes peaceful sleep naturally
100% U.S. sourced and certified organic dark honey with ivy leaf extract and melatonin
Do not use for children under 2 years of age (use as directed)
Shake well before using before bedtime or as directed by a physician; may repeat after 4 hours
May cause drowsiness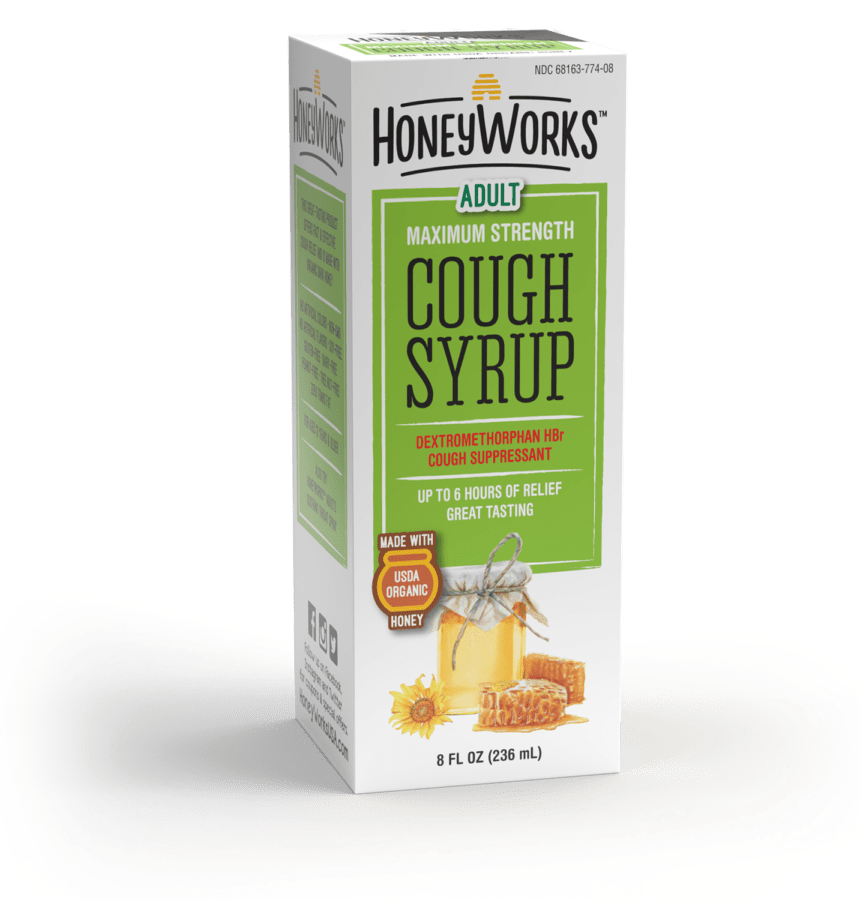 HONEYWORKS™ Adult Cough Syrup
Made with 100% USDA-sourced natural organic dark honey
Contains ivy leaf extract
Provides safe, drug free relief from throat irritation and hoarseness with no harmful side effects
Drug-free, dietary supplement
Effective and safe for ages 24 months and up